One Sick Puppy
One Sick Puppy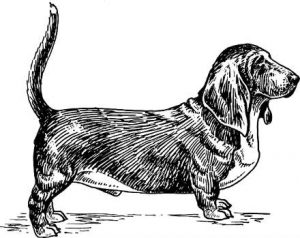 On the heels of the Larry Nassar scandal fallout, Michigan State University is again finding itself getting very undesirable attention. Sheez, sometimes you just can't catch a break!
This time, it is due to allegations that one of its employees, quite literally, screwed the pooch.
Former MSU health physicist Joseph Hattey, 51, has been accused by the Michigan attorney general's office of penetrating Flash, a Bassett hound. The AG alleges that Hattey used his hands and then his penis, which they consider two separate counts, each carrying a possible 15 years in prison, if Hattey is convicted.
It is important to keep in mind that Mr. Hattey is innocent until proven guilty in a court of law, and that accusations alone are not evidence of guilt. People seem to forget that, so it's worth reminding everybody.
That said, the official complaint says, "The complaining witness asks that defendant be apprehended and dealt with according to law."
In the meantime, MSU, having just reached a $150 million settlement with 332 victims of the Nassar mess, is understandably distancing themselves from the latest scandal. The institution is making it clear that the alleged action didn't happen on campus and didn't involve a campus animal.
And of course, in our current political environment, it didn't take long for the "resistance" to figure out that bestiality must also be Trump's fault. That's a relief! Because we were afraid it might be the Russians.